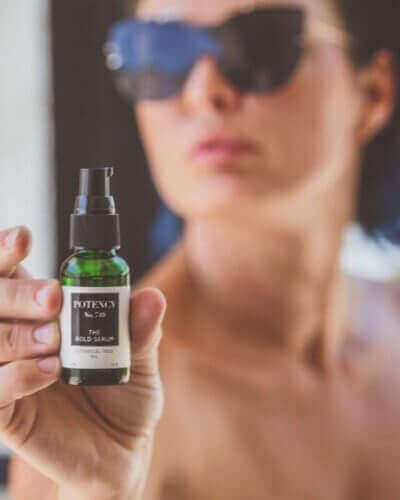 Potency 710's creator Mandy sought after an all in one very effective serum that would eventually lead her clients to show off their naked faces more often.  When deciding to do a serum it was obvious to choose only rich botanical and essential oil ingredients. Then including Botanical hemp oil that's so full in antioxidants that it alone can slow the aging of the skin. This formula is suitable for all skin types, 100% natural, contains no fillers, and of course is specially formulated to not cause blocked pores. This is how Potency No 710 came about.
Her story began with Mandy's first skin care clinic in Greenville, Kentucky at the age of 20. While building up a very strong clientele it soon became one of the best places to go relax in town. Mandy soon found herself wondering if she could clone herself jokingly. As she became quite busy in that small town.                                                                Mandy had the privilege to travel all over the world. One of her favorite things to do was have facials wherever she visited to learn what she liked and disliked and to explore the many products and techniques.
When looking for ingredients, Mandy has always tried to source natural ingredients and not just in her skincare but her household products too. It became a bit obsessive as she explains especially after the baby. She found herself researching ingredients more than ever and was just in awe at so many unnecessary toxins with secondary side effects.
[Use Information]
With the new addition of our Filthy Face charcoal cleanser, to help gently remove makeup, residue & dirt. You then just apply 2-3 drops of our Potency 710 liquid gold to deliver visible radiance, clarity, and brightness you (and others) will notice.