Let's face it, the looming uncertainty of what is next is driving us all to our wit's end. This doesn't mean we have to do what everyone thinks we are going to do and freak out. In fact, there are many things that we can do to support each other as well as our own personal self during these times. Here are some of Mandy's, founder of Potency No. 710, must-have essentials and ideas to stay calm during this lockdown. Let's start with the laundry.
ECOS
The dreadful laundry seems to never freaking end. It sucks, let's be real. But what I did do years back is find a detergent that I love. ECOS laundry detergent in lavender makes me happy. The best part is like Potency; they are powered by plants and safe for the most sensitive skin. Check out ECOS on Instagram.
Desert Essence Tea Tree Toothpaste with Neem
Mandy's new favorite is Desert Essence Tea Tree & Neem toothpaste! Another essential part of our health is our oral health, especially with the nasty viruses and germs that are floating around, and the excessive stress eating that we are doing. Tea tree oil is widely known for helping to fight viral infections. Neem oil is another natural aspect that is known for offering many benefits to our overall health, including the prevention of cavities and the buildup of plaque, to name a few! Thanks to the tea tree toothpaste from Desert Essence, I feel protected, and my mouth feels fresher than ever! Check out Desert Essence on Instagram!
Essential Oils
Essential oils are another way that I like to turn my house into a sanctuary, especially now that we are locked in. Eos are great for diffusing as well as adding to your household cleaners for an extra boost! From their potential health benefits to their aromatic properties, they provide me with a sense of safety and serenity. Something we could all use a little more of these days!
Potency Gold Serum
Let's not forget this holy grail. The Potency Gold Serum is packed full of amazing plants, including CBD, with all of its superpowers! It's like wearing antibacterial, antiseptic hand sanitizer but on your face with a much better end result. During the quarantine, I have been unable to have my regular pedicures. I noticed I started to develop calluses on my feet, probably due to this extra work I am doing, lol.
I applied the Potency Gold Serum, and the results were amazing! For all of you locked in at home with kiddos, this serum is excellent for boo-boos, and those crazy runaway hair strands, we are all suffering from. As well as dry hands from over sanitizing.
Modern Mist
The Potency Modern Mist is another product I utilize daily to help keep my sanity. I call this my come to Jesus mist and spray it almost every time I go into the bathroom and get a little break from my six-year-old. This product offers CBD from head to toe, and it's perfect for those hard to reach places like the lower back. Let's face it; those heavy loads of laundry and excessive hours standing in the kitchen cooking can do a number on a mom's lower back. We think this product is also great for those post-workout aches and pains. Especially when attempting these exercise videos from home is bound to lead to a few aches and pains as well. No telling what kind of twist you are going to get yourself into!
Pilates Plus LA
Speaking of exercise, I miss Pilates Plus LA! For the past ten years, I've been avid about practicing Pilates. However, it isn't the same doing it at home without the positive energy and motivation from the trainers and Kristi Vacanti. Kristi is a dear friend, and I love everything about her studios. They are beautiful and provide you with a sense of power the moment you walk in. Kristi is amazing at empowering other women, and building confidence in everyone that walks through her doors.
I definitely miss this. So during COVID-19, I've been watching videos on Instagram and following the Pilates Plus trainers. Check it out; it's a great way to start getting in shape for summer, and exercise is a great way to remain healthy. Plus, you aren't paying a monthly membership. Mandy also donated to the trainers GoFundMe and offers a special code for Pilates fanatics from Kristi's studios. Please email Mandy personally if you attend any of these studios and would like a code! The Pilates Plus LA has studios located in Malibu, Woodland Hills, Encino, Studio City, and her newest location is in Burbank. Pilate's Plus LA on Instagram!

Complete Eats Cookies
Well, we all love cookies, and there is a brand called Complete Eats Cookies made by a cool girl named Lauren that has been a go-to must-have in my house. Also, with the meat department lacking choices lately, these are a great healthy snack and are packed full of protein. I even ordered some and sent them to my mom. Lauren kindly reached out to me and asked should I include a personal note from you? I thought that was a sweet gesture. I love all her cookies, and by purchasing them, I'm able to support a fantastic woman-owned small business, so it's a win for everyone! Check her out today! Complete Eat Cookies on Instagram!
The Herbsom
Potency No. 710, The Herbsom, and many other amazing brands were supposed to participate in a White Rabbit High Tea event, which unfortunately got postponed. However, even though we didn't get to go down the rabbit hole together, I was able to still order The Ultimate Guide to CBD by Jamie Evans. This incredible woman is doing amazing things when it comes to education and CBD. I can't wait for it to arrive and will enjoy reading it as part of my overall self-care! This was also part of a fundraiser, check out the Herbsom on Instagram to learn more!
H Street Patient Care & Bud Farmacy in Needles California
Let's face it; having a hangover with children in the home all day is no fun, so my go-to is cannabis & CBD. A little puff here and there helps keep me calm, and if I feel too high, I take a drop of CBD to balance me right out. I'm also able to tend to my child, which I'm now homeschooling, more of the reason to sneak out for a puff! The staff is amazing at both locations.
I could be partial cause well; these are dispensaries owned by my fiancé! Thank goodness this business was considered essential. I am thrilled to see this and believe that it calls for celebration within the cannabis community considering the circumstances and I want to thank the workers for being there for patients! If you need your order brought to your car, give them a call at 818-326-0420 and they can accommodate! Check out their Weedmaps page today!
Collective Hearts
I recently bought a beautiful heart necklace to support a woman-owned business. I absolutely love the founder, and she even donates a percentage to the Jacmel Children's Center in Haiti, built by the Collective Hearts Founder Lisa Rueff, with the help of Misha Collins and Philip Schneider of Random Acts. — so I thought by making this purchase it not only put a much-needed smile on my face, but it also helped a small business and a charity at the same time. These are thoughtful purchases. Check out Collective Hearts on Instagram to learn more!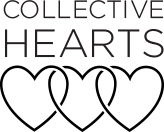 Potency Gives Back
While Potency No 710 has seen many successes, we are still a very small company. However, through all my thoughtful purchases and small acts of kindness, there are many ways we all can help make an impact on the world. Whenever I am able, I love to support other brands. We hope you do too. Aside from purchasing from these fantastic brands and donating, Potency is also giving back by waving the dues on all expired 710 Society members that work in the medical field and beauty industry.

Mandy can't wait for the day she can give on a larger scale. For now, she'll keep doing her small random acts of kindness and keep a smile on her face in addition to staying positive and calm during this time. Pro tip for doing the same: Turn off the TV, take breaks from your social media, and turn on some music! Now back to the laundry, homework, random COVID-19 BS, and a much needed puff!