The White Water Serum is the latest powerhouse in the Potency No. 710 plant-based lifestyle product lineup! This water-based serum is packed full of potent nature-powered ingredients like vitamins C & E, hyaluronic acid, camu camu fruit extract, sweet orange, and lavender essential oil, to name a few. Let's explore what the research has to say about the benefits of these ingredients in skincare products.
Vitamin C
According to Harvard University, topical vitamin C is a "Topical vitamin C is a science-backed, dermatologist-favorite ingredient that may help slow early skin aging, prevent sun damage, and improve the appearance of wrinkles, dark spots, and acne." Research today has also shown that vitamin C offers many other benefits to the skin.
Vitamin C helps to improve hydration in the skin by decreasing transepidermal water loss by up to 19%, in return allowing the skin to retain moisture better. The anti-inflammatory properties of vitamin C also help to reduce redness by neutralizing free radicals that result in oxidative damage.
Hyperpigmentation, such as age spots, melasma, and sunspots, occurs when a compound known as melanin is overproduced in a specific area of the skin. Vitamin C has the ability to inhibit the synthesis of melanin in return helping to reduce the appearance of hyperpigmentation. Through a process known as collagen synthesis, vitamin C is well known for boosting the production of collagen within the body. This is because vitamin C possesses two different enzymes that are required for this process including prolyl hydroxylase for stabilizing collagen molecules and lysyl hydroxylase which provides structural strength to the molecule. UV irradiation and excessive exposure to oxidative stress are known to deplete vitamin C levels within the skin. Vitamin C products are potent in antioxidants which help to promote healthy skin cells and to combat damaging free radicals. Additionally, vitamin C is also known for helping to reduce the appearance of circles under the eyes, to help the skin to prevent sagging, and to promote wound healing, among other benefits.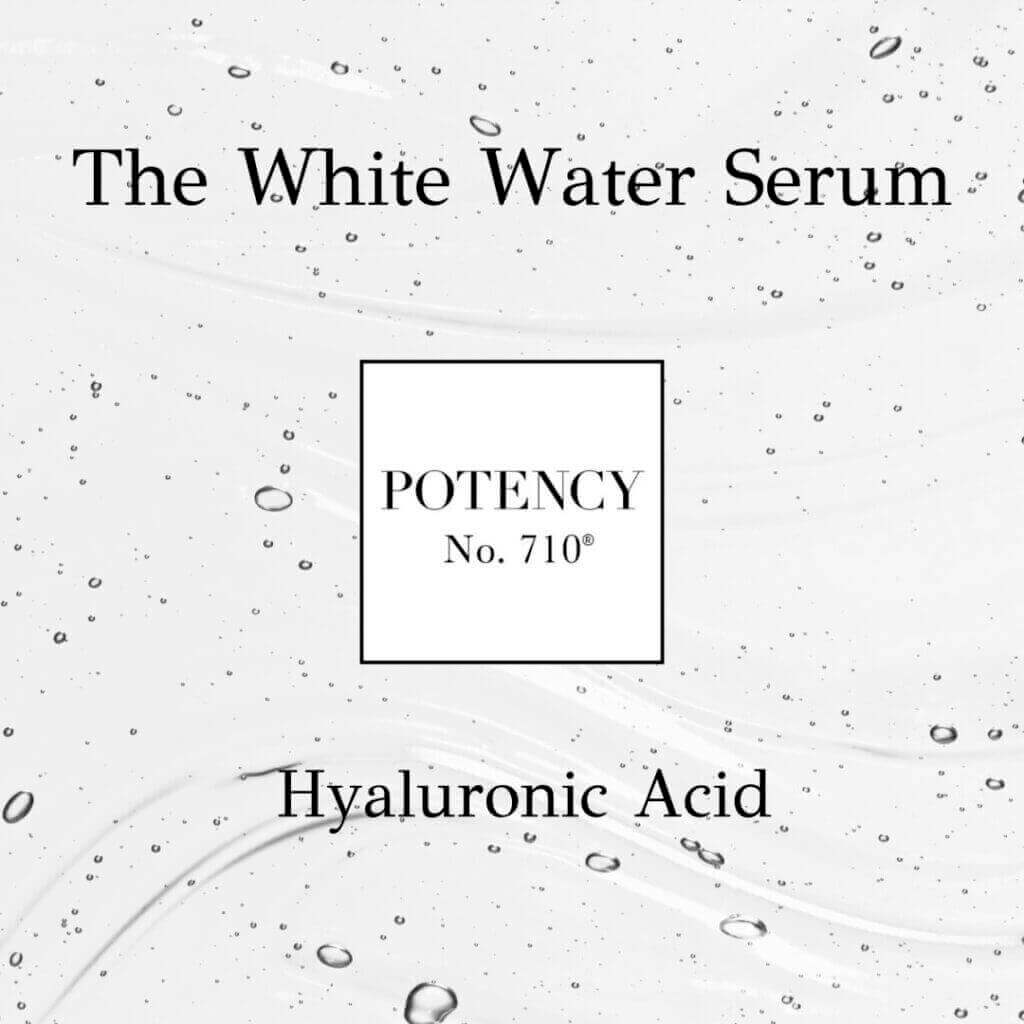 Hyaluronic Acid
Hyaluronic acid, sometimes known simply as HA, is a naturally occurring substance that can be found in the body's joints, eyes, skin, and connective tissues. It works in the body through tissues by helping to find and attract water. Within our bodies, this substance helps to stimulate the production of elastin, which is responsible for the skin's elasticity. Hyaluronic acid also helps to protect the skin from free radicals. Additionally, because it can hold several hundred times its weight in water, Hyaluronic Acid is extremely effective at helping to promote skin hydration.
Research has also shown that it is a powerful anti-aging substance due to its efficient ability to stimulate collagen production within the body. As we age, our body's natural production of substances such as collagen begins to decrease. As a result, signs of aging, such as decreased elasticity and wrinkles, start to occur.
According to Kristina Liu, MD, MHS, and Janelle Nassim, MD, of Harvard Health, 'Topical HA has many positive attributes: it is generally well tolerated; it does not frequently cause allergic reactions or irritate sensitive skin; and it is safe to use on the skin during pregnancy and while breastfeeding.'
Vitamin E
While vitamin E is a vitamin in all technicalities, this term actually refers to an entire group of compounds. Cosmetic chemist N'kita Wilson explained to Allure that there are roughly "eight different types of vitamin E. Vitamin E is the name given to a family of oil soluble antioxidants." The most common types of vitamin E that you will find in skin care products are tocopheryl acetate and tocopheryl. Being an antioxidant, vitamin E helps to combat free radical damage that results in skin damage and early signs of aging. Unlike other forms of antioxidants, however, vitamin E is both a humectant and an emollient. This means that not only does it help to absorb water into the skin, but it also possesses the ability to trap water in the skin. This means that it can be highly beneficial in helping the skin to retain moisture. Vitamin E also possesses moisturizing benefits that help to strengthen the skin's protective barrier. As Dr. Ava Shamban explains, "it is also a natural anti-inflammatory, so it can be soothing and help to calm the skin. It's also good for hydrating the skin and serves as a moderately effective natural barrier to the sun."
Orange Peel
Orange peel is another powerhouse ingredient for the skin that is rich in vitamin C and all of the benefits in which it possesses. Orange peel is also rich in citric acid, which helps to stimulate the opening of pores, in return allowing you to readily cleanse more debris from your skin. This property of orange peel also helps to control the production of excess semen that can lead to blocked pores. Orange peels are also potent in potassium which is known to help moisturize and soften the skin. Vitamin A is another powerhouse compound within this ingredient that helps to strengthen the outer layer of the skin as well as to help boost blood flow to the skin increasing the oxygen flow to it. Last but definitely not least, orange peel also gives the White Water Serum a very refreshing and highly embraced aroma similar to that offered by our Filthy Face cleanser.
Camu Camu Fruit Extract
According to Elle magazine, Camu Camu includes more vitamin C than any other plant found in nature. This fruit which grows naturally in the rainforest is also a powerful antioxidant. The combination of vitamin C and niacin that's found in Camu Camu makes it brilliant at helping to fight hyperpigmentation. The potent concentration of antioxidants in this plant also helps to shield the skin from the damaging effects of things such as pollen and pollution, which can lead to dry, itchy skin. Additionally, it also helps to exfoliate dead cells from the skin and promotes collagen synthesis. Last but not least, Camu Camu also boasts the powers of vitamin E, helping to tighten as well as hydrate the skin.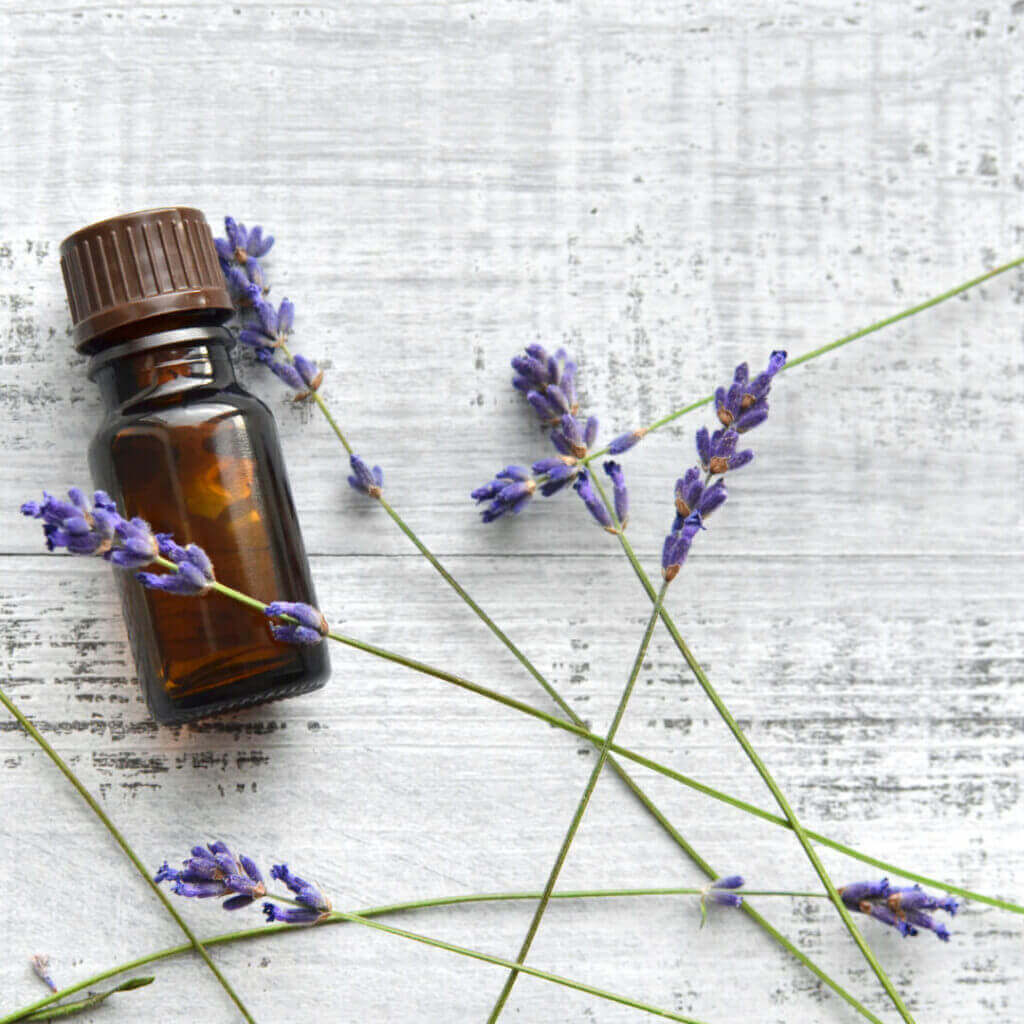 Lavender Essential Oil
Lavender essential oil may be one of the most beneficial essential oils for the skin. Research has shown that it has the ability to help kill bacteria, fight acne, promote wound healing, reduce the appearance of wrinkles, and much more. Its antifungal and anti-inflammatory properties also make it a great benefit for those who suffer from skin conditions such as eczema or psoriasis. Its anti-inflammatory and pain-relieving properties are widely embraced for taking the sting out of sunburns. It is also a natural calming agent for the skin and senses.
Cannabidiol (CBD)
Experts predict that the CBD skincare market will be worth an estimated 8.9 billion dollars by 2030. This skincare ingredient has been disrupting the beauty scene since its legality changed with the passing of the 2018 farm bill legalizing products with CBD derived from industrial hemp across the United States after a decades-long prohibition against the plant.
Here at Potency, we LOVE CBD and have written about many of the potential benefits it holds for the health of our skin. This phytocannabinoid has been shown to offer anti-inflammatory, antioxidant, antibacterial, and many other therapeutic properties, all of which are beneficial for the skin. Mandy Lile, the founder of Potency No. 710, has been an aesthetician for over two decades. She has seen time and time again the first-hand powers of plant-based ingredients, but she had never experienced the results that she started to see with clients after she added CBD to her plant-powered formulations. It was then that she knew what the skin care scene had been missing. In addition to the White Water Serum, you can find CBD in the Potency Gold Serum, Modern Mist, Higher Good luxury moisturizer, and bath bricks!
Learn more about CBD in general, as well as the many benefits it offers for the skin, in the articles below.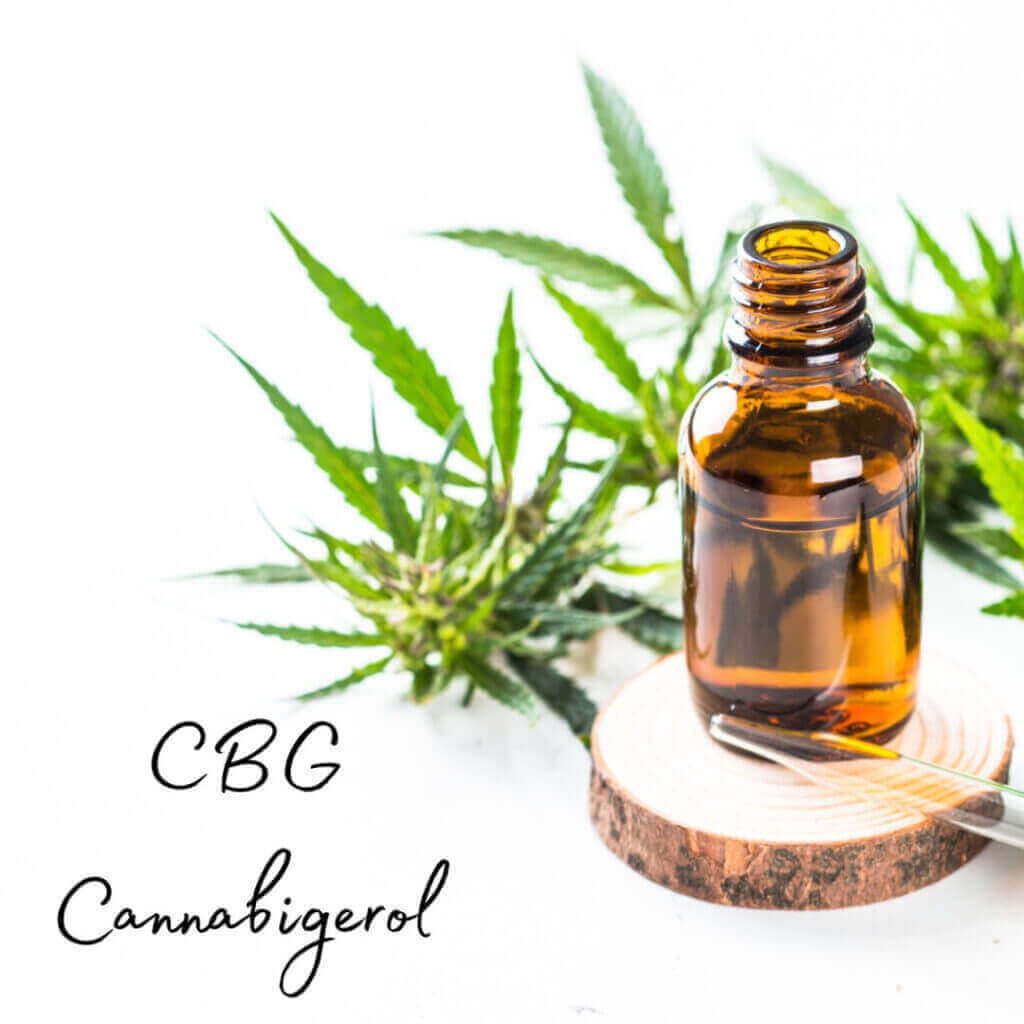 Cannabigerol (CBG)
Cannabigerol, or CBG for short, is another phytocannabinoid that we love here at Potency. CBG has been shown through research to offer benefits to our skin, such as helping to regulate oil and collagen production, to control pigmentation, and to offer antioxidant properties that are believed to be equivalent to that of antioxidant powerhouses vitamin C and vitamin E. These antioxidant superpowers are what make this ingredient a potent adversary to oxidative stress.
Studies have also highlighted this ingredient's moisturizing and antibacterial benefits, as well as its ability to help promote cellular renewal, retain moisture, and balance oil production. In addition to all of this, CBG is also a potent anti-inflammatory ingredient. This makes CBG powerful against inflammation which is one of the underlying causes of many stress-related aging signs.
According to one study, in comparison to CBD, and vitamin C, CBG offered a much more potent anti-inflammatory response to UV exposure. Head of research and product development at Cellular Goods, Alexia Blake, stated the following in regard to the study. "This demonstrates the superior anti-inflammatory properties of CBG compared to vitamin C which is widely regarded as the most effective anti-aging ingredient next to retinol."
Because of these extensive benefits, we have included this powerful ingredient in not only in the White Water Serum but also in Potency Gold Serum and Higher Good luxury moisturizer! Learn more about the powers of CBG in skincare products here.
Presales for the White Water Serum will launch on April 7th to members only and then to the public on April 12th! To gain first access, sign up for a membership today and then click here to experience the White Water Serum!