If you're reading this, thank you. Whether you have been supporting me since back in the day when I opened my first skin care clinic in Kentucky or if you just stumbled across this blog, I appreciate you being here. Potency No. 710 isn't just a skincare line, and it isn't another fly-by-night CBD company looking to make a quick buck. It's a vibe all its own, and that is exactly what I intended to create. I mean, after all, what's the fun in being like everyone else? And when it comes to brands offering skin care products, I definitely didn't want to be like everyone else. Why would I want to create yet another company that offers subpar products with harmful ingredients? I didn't, and I never will.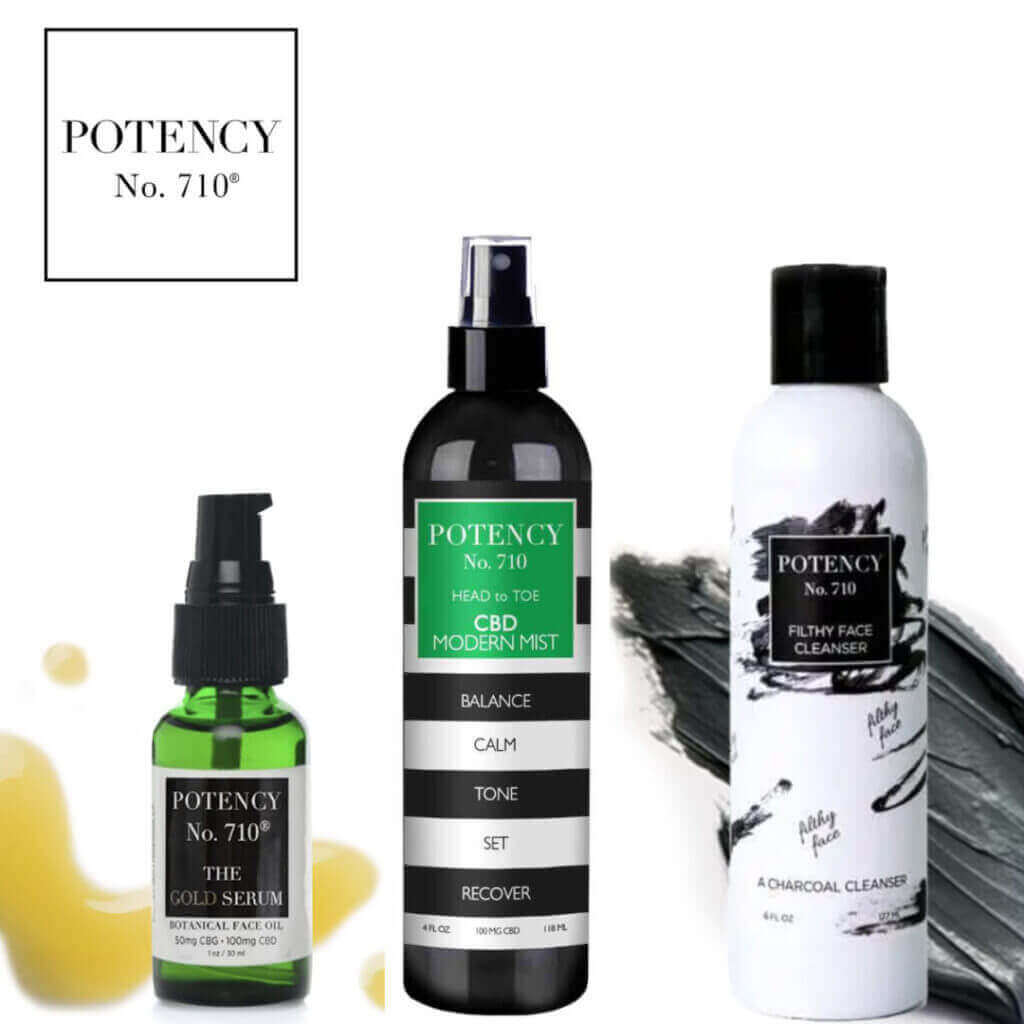 Hybrid Skincare Products
Since I began my journey as an aesthetician over 25 years ago, my focus has always been on natural plant-based ingredients. I formulated every product in the Potency lineup, including the upcoming White Water Serum. Not only are the ingredients within these products of the highest quality and purity and filled with the highest of intentions, but many of them are hybrid products, and all of them have been formulated with our busy lives in mind. No one has time for a 12-step skincare routine, am I right?
That is why Allure anticipates hybrid products being an in-trend in the skincare scene in 2023. Potency No. 710 is ahead of the game, offering several products that are formulated and effective in multiple functions. Take the Gold Serum, for example. This multifunctional product offers ingredients shown to reduce inflammation, fight free radical damage, and provide a protective layer of moisture, among other benefits.
While it may be labeled as a face serum, the Gold Serum is a hybrid product that customers have embraced for many different purposes, including burns, cuts, scrapes, controlling flyaway hairs, spider bites, bug bites, and much more. The Gold Serum goes beyond beauty, and according to our before and after portfolio, it provides clinical-grade results. Perhaps that is why this product recently received the Physicians CBD Council seal of approval! To learn more about the hybridity of our products, check out the blog here.
Products for Menopausal Skincare
Hybrid products aren't the only name in the game when it comes to beauty trends that Allure predicts will be a hit in 2023. Products tailored to the beauty and skin needs of those going through menopause are expected to be center stage this year. Many women, as we age, begin to experience issues such as fine lines and wrinkles, loss of elasticity, decreased collagen production, and others that lead to decreased skin health.
Products formulated to address these issues, such as the Gold Serum and Higher Good moisturizer from Potency No. 710, are being embraced by those of a more experienced and wiser age. This is because these products contain powerhouse anti-aging ingredients with the added superpowers of cannabinoids CBD and CBG! Collagen production and moisture retention are vital for our skin as we age. Many of the ingredients such as Vitamin C, CBG, CBD, blue tansy, frankincense, jojoba oil, argan oil, myrrh, green tea, and others that you will find in the products offered by Potency No. 710 help with both of these aspects.
Menopause presents more than just issues that may affect our skin, so I think when it comes to both discussing hybrid products and those tailored to women going through menopause that it would only be appropriate to talk about the Modern Mist for a moment! I like to call the mist my "coming to Jesus" mist because, with just a spritz or two, I can find my calm in nearly any situation. It is also great for a quick cool-me down when those hot flashes strike offering a convenient way to refresh the body and senses with ingredients such as lavender, CBD, witch hazel, bilberry, orange fruit extract, jojoba oil, coconut oil, and green tea!
Additionally, our Higher Good full-body luxury moisturizer contains potent antiaging, moisturizing, and soul-soothing ingredients. Myrrh has been shown to be a powerful anti-aging ingredient. It offers amazing benefits such as helping regulate hormones (something that is essential during menopause), stimulating blood circulation, and helping to relieve inflammation as well as general aches and pains.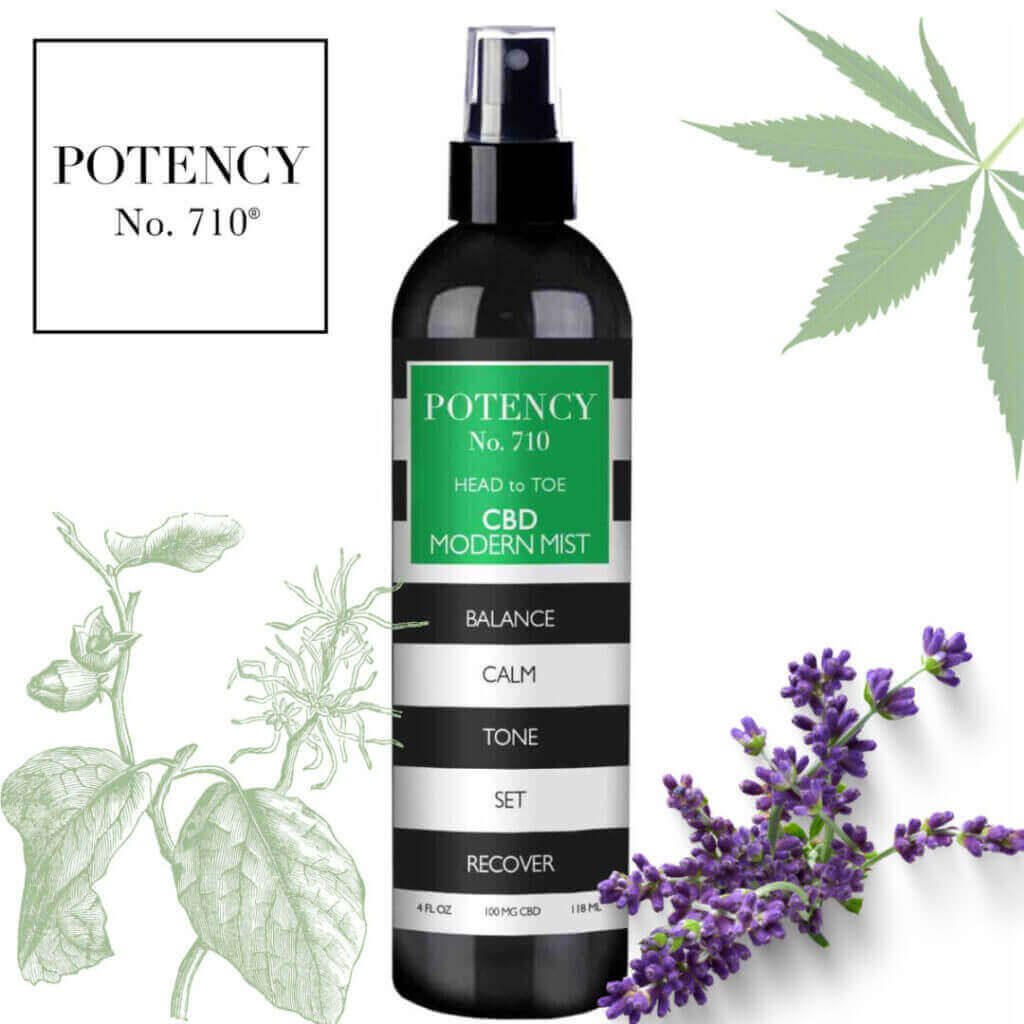 Witch Hazel is Making a Comeback 
Witch Hazel is a tried and trusted ingredient in skin care products, and for many great reasons. This could be why Allure predicts this ingredient to be a hit in 2023! Throughout the years, I have seen this ingredient in the base of many product formulations that have been highly beneficial for clients. That is why when formulating our toner and head-to-toe CBD Modern Mist, I knew that Witch Hazel had to be on the ingredient list! According to Women's Health Magazine and a variety of different doctors, this ingredient is good for the following and much more.
Toning the Skin
Soothing Sunburns
Reducing Redness
Tightening Pores
Fighting Acne
Preventing Razor Burn
Soothing Bug Bites
Killing Bacteria
As an aesthetician, I strive only to offer the most versatile, sustainable, natural, and effective formulations possible. If this is your vibe, be sure to follow Potency on social media, subscribe to our newsletter, and become a member of the Potency No. 710 Social Wellness Society to receive exclusive member-only pricing and first access to new products! Again, thank you for your support of Potency and for trusting in me with the care of your body's largest organ, your skin!
~xoxo~
Mandy